Silk Stole 400L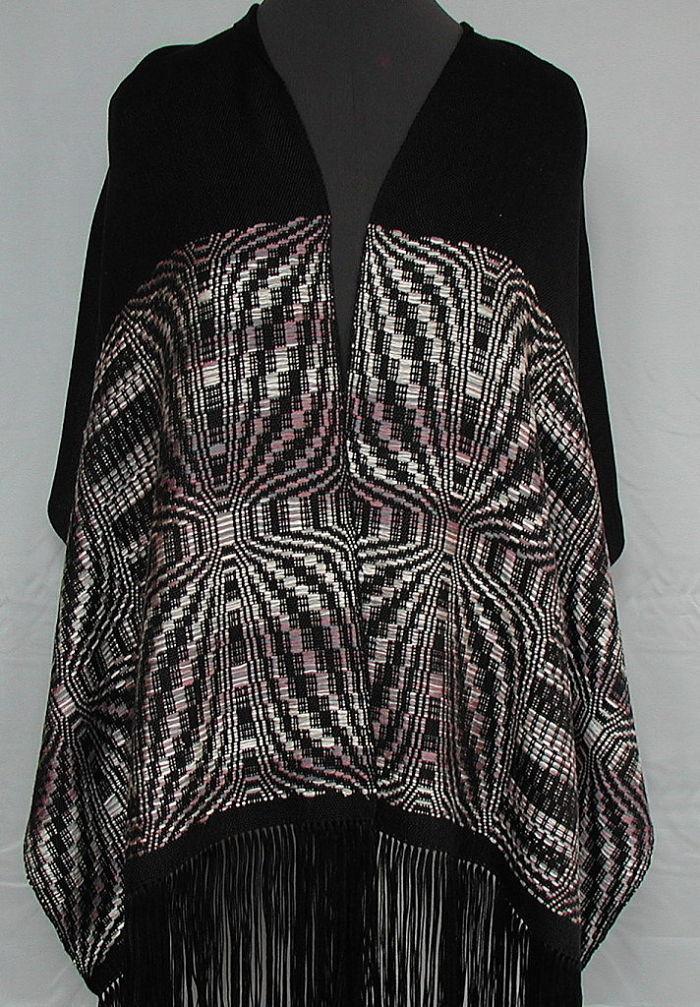 This handwoven stole is showing another variation possible by using different yarns and colors. I have used black silk for the warp (lengthwise threads) and also for the background and middle section of the weft (side to side threads). The pattern is woven using a blended yarn of silk and rayon that has been space-dyed in shades of gray and dusty rose. The border pattern is called "Blooming Leaf" (which is an old traditional pattern that was used on coverlets).
$174.95 + $13.60 Shipping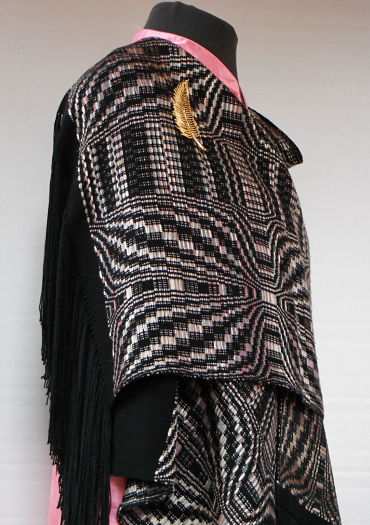 After having woven this pattern using solid colors, I wanted to see what would happen if I used a variegated yarn. The subtle color changes in the pattern are quite interesting and give another dimension to this shawl. You will feel very special indeed when you make your entrance wearing this! It is smooth and soft, lightweight yet warm, and will be perfect for that special night out! You can wear it over your shoulders like a stole or, for a change, it is lightweight enough to be worn as a scarf, as you can see by looking at the pictures.
The dimensions of this stole are a generous 19" x 69" (48cm x 175cm) plus an additional 9.5" (24cm) of carefully hemstitched fringe for an even more luxurious effect. The overshot pattern at each end of the stole measures 17" (43cm) in length.
As part of my finishing process, this piece has been gently hand-washed, wrapped in towels and pressed to remove as much water as possible, then hung on a line to dry. After straightening the fringes, I ironed the wrinkles out. Alternatively, you may have it dry-cleaned.