Aries Weavers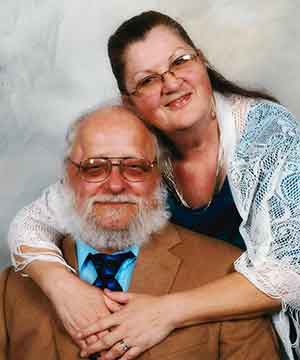 I began weaving in 1983 while serving as an apprentice in Carlsbad, New Mexico. The apprenticeship continued for a year before I moved to Edgewood, New Mexico, and established Aries Weavers as my own business. Over the next 20 years I completed many new designs and custom orders. I was inspired by the beauty of the desert southwest and sold my weavings at arts and craft shows in Ruidoso, Roswell, Albuquerque and Los Alamos. I have now come home to Washington state and you can find me on the beautiful Olympic Peninsula.
When needed, my husband and I hand-dye fibers to achieve the desired colors. I use many types of fibers in my hand-loomed garments and my favorites include bamboo, rayon, cotton and silk. For luxurious softness I choose mohair and brushed wool for my throws. If my customer specifically requests a synthetic fiber due to allergies or individual preferences I can do that, too. I enjoy using fibers with many textures. The "feel" of a fabric is very important to me and I want my weavings to be soft against the skin and to invite a touch.
Custom orders are my specialty -- some of my favorite pieces have come about after working closely with a customer. You may choose from a variety of items already available, such as ruanas, capes, stoles, vests, tabards, blankets, scarves or rugs. You may even want a notecard or a necklace or a set of placemats or table runner. Or, you may custom-order an item if your particular color or size is not on hand. Delivery times for custom orders range from six to eight weeks.
Let us weave something for you today!