Hooded Ruana 337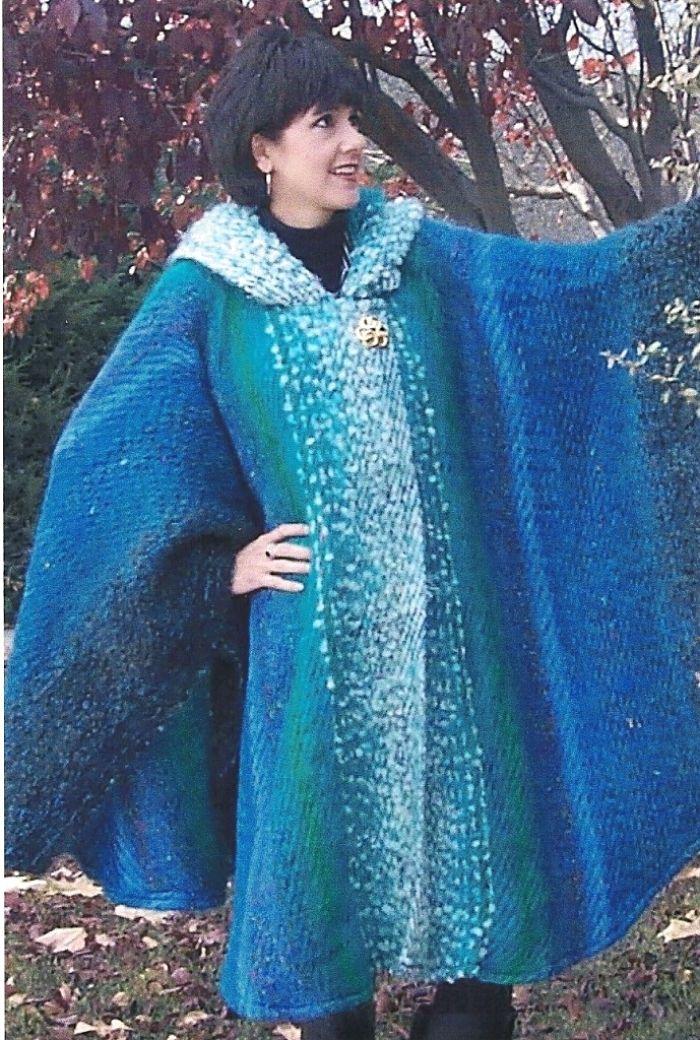 This ruana is a real "show-stopper". The fibers used are mohair, silk, alpaca, and wool; some are brushed and others are loop.

This piece is a perfect example of what can result from a custom order. I met a woman who had some special yarns she wanted made into something. She looked at my work and together we came up with this design. After she took delivery of her order, I worked up this item using slightly different yarns and colors. My favorite feature, though, is the hood!
This ruana will keep you very warm and you will feel simply elegant wearing it. It is woven in a twill to enhance its draping quality and it features a snap closure at the neck. The hood can be worn as shown like a thick collar or up over your head to keep you toasty.

The time required to weave and assemble this piece was about four times that of a regular ruana.
$749.95 + $23.15 Shipping